About Help Save Maryland
Help Save Maryland is a multi-ethnic, grass roots, citizens' organization with members state-wide. We are opposed to the use of tax dollars on programs and services to attract and sustain illegal aliens. Let's works together to educate fellow Marylanders regarding the financial, economic, social and educational costs of illegal immigration at the state and local level.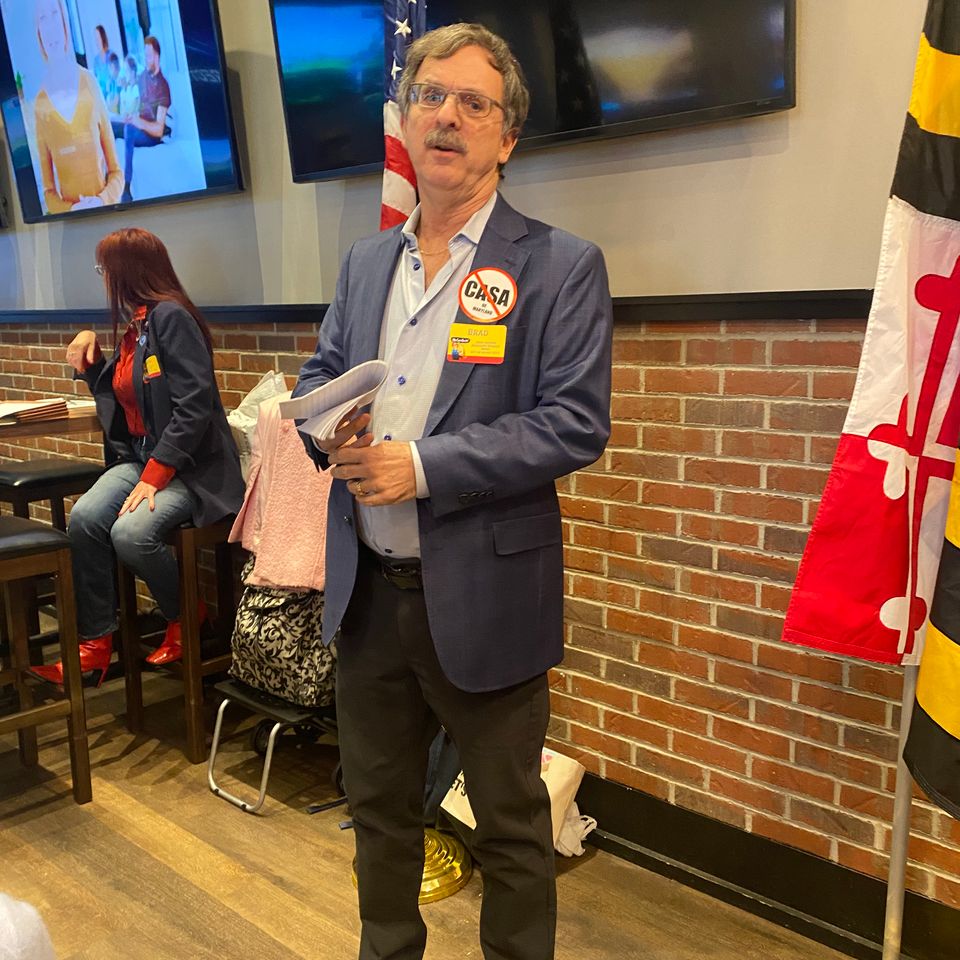 HELP SAVE MARYLAND
Brad Botwin, Director
Help Save Maryland.org
PO Box 5742
Rockville, MD  20855
240-447-1884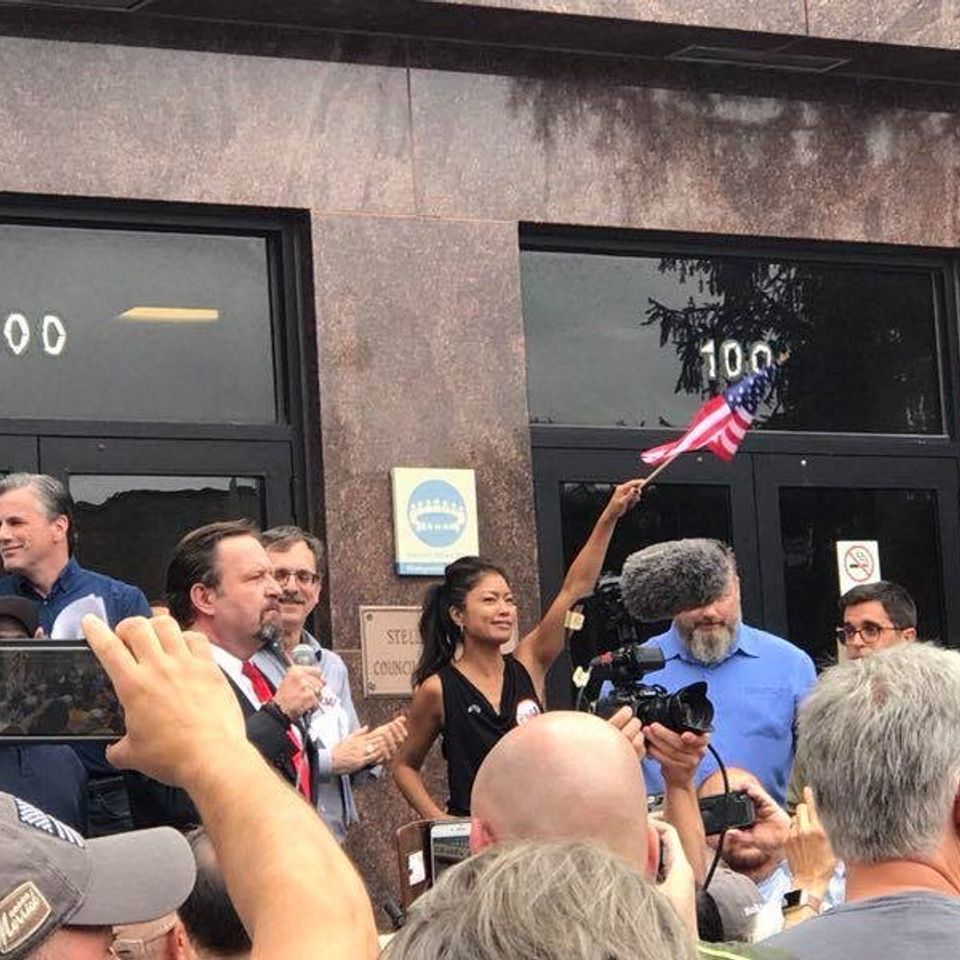 HSM sponsored Rally Against Illegal Immigration in Rockville, MD
Speakers at the HSM sponsored Rally Against Illegal Immigration in Rockville, MD included (L-R) Larry O'Connor (WMAL), Tom Fitton (Judicial Watch) , Sebastian Gorka (Activist), Brad Botwin (HSM) , Michelle Malkin (Author) and Vince Coglianese (WMAL).
Frequently Asked Questions
When was 
Help Save Maryland
 founded ?
The Help Save Maryland Research and Education Fund, Inc. was established in 2007 in response to repeated lawless actions being taken by then Gaithersburg Mayor Sidney Katz (D) and Montgomery County Executive Ike Leggett (D) to establish an Illegal Alien Worker Pickup Center in the county. No fewer than 30 times earlier, citizens of Gaithersburg and surrounding communities rose to thwart proposed locations for the taxpayer funded Pickup Center in nearby shopping centers and strip malls.
Desperate to get illegal alien loiterers off the streets and frustrated by the public outcry against Illegal Aliens in our community, Leggett crushed the will of the people by commandeering county property near the Shady Grove Metro Station to house the Pickup Center.  Property that was already designated under the county-approved Shady Grove Sector Plan for housing, commercial use, parks, a fire station, and a school.  Leggett was more interested in allowing local businesses to hire alien workers that have no moral or legal right to be in America than to provide jobs, facilities, and services to citizens.
Because of such growing abuses of official power by our elected officials, concerned citizens announced the creation of "Help Save Maryland.org".  Our goals are simple – improve the quality of life and public safety for Maryland citizens, make our elected officials responsive to our needs, and educate all on the economic and social costs of illegal immigration to our communities.  
Does your organization require membership?
Help Save Maryland is a purely volunteer organization with supporters around the state.  As such, no membership dues are required.  Donations, which are tax deductible to the extent allowed by law, are always welcome (see link for donations).  Donations are used to support the HSM Newsletter (see link for newsletter signup) as well as ongoing research and related community activities.
How do I check the status of my membership?
Contact Help Save Maryland (see link for inquiry) and we will get back to you as soon as possible regarding your status in our email system.
Is 
Help Save Maryland
 a 501(c)3?
Help Save Maryland is a 501 (c)3 tax exempt organization registered with the IRS and a charitable organization registered with the State of Maryland, Office of the Secretary of State.
Which credit cards do you accept?
At this time, Help Save Maryland does not accept tax deductible donations by credit cards.  Checks and cash can be postal mailed to:
Help Save Maryland.org
PO Box 5742
Rockville, MD 20855

Help Save Maryland
 Please Make a Tax Deductible Donation to "Help Save Maryland"
a 501(c)(3)
240-447-1884
Postal Mail your donation to:
Help Save Maryland.org
PO Box 5742, Rockville, MD 20855
THANK YOU!

Donate $5 to Help Save Maryland and receive 3 stickers
"Say No to Casa de Maryland."
 Send your donation check to Help Save Maryland, PO Box 5742, Rockville, MD  20855,  with your name and address to receive your stickers.